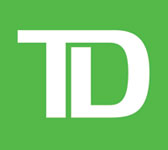 TD: TD Forests 2013 Campaign
Timing: August 26, 2013 - October 31, 2013
1. Inspiration
TD's promise to their banking customers is to provide the most comfortable, personable banking experience that they can. This promise expands beyond the four walls of TD branches into the environment, which directly affects all aspect of Canadians' lives.
Supporting environmental initiatives in local communities is a core element of TD's Environmental approach. The 2013 TD Forests Campaign built on the awareness garnered from the programs 2012 efforts with a specific focus on urban forests. Forests are not just something that exists far away and in large scale, but are something that impact us all in our everyday lives, even in the city. The objective of the campaign is to bring this idea home to consumers and create meaningful connections to forests in their local communities.
TD has made a $13 million commitment to grow and protect forests, partnering with the Nature Conservancy of Canada to protect more than 2 football fields each day. In addition, TD is helping to grow our urban forests with TD Tree Days, employee tree planting events and TD Green Streets (a grant program for municipal forestry initiatives). In September 2013, over 45,000 trees were planted across North America during TD Tree Days.
2. Strategy
During the summer of 2013, the TD Forests campaign's focus was not only to educate consumers on the importance of local green spaces, but to drive consumers to take advantage of urban forests located in their communities. This was done through experiential executions that were found in four major Canadian metropolitans: Montreal, Toronto, Calgary and Vancouver. Consumers were also driven to www.tdforests.com, through online and offline collateral, where they could educate themselves on local green spaces and how to volunteer for other FEF campaigns, such as TD Green Streets and TD Tree Days.
3. Execution
A particularly unique execution was the TD Forests vending machine, located on Queen Street West, near Trinity-Bellwoods Park in Toronto. The solar-powered vending machine dispensed TD branded items, each costing a dollar, which could be used at the park. This dollar went directly towards Nature Conservancy of Canada. Items included: sunglasses, lunch boxes, beach balls, kites and Frisbees. The vending machine, located in an empty lot in the high-traffic retail Queen West neighbourhood, piqued passer-by's attention and attracted any local citizen to participate and educate themselves on TD's efforts. The vending machine also included a map of the area, indicating the park, where these items could be enjoyed.
A second unique execution were the "Wild Postings", 19 located around Toronto, 10 in Montreal, 10 in Vancouver and 5 in Calgary. These OOH Posters were strategically located in high-traffic areas, with a green space in close proximity. Placed at eye-level, they offered branded Frisbees and kites to any passer-by, to be enjoyed at the urban forests close by.
Digital and OOH executions indicated how close the nearest green space was to the consumers location. Whether it was an out-of-home graphic map, highlighted the nearest park or a digital banner that pin-pointed the closest green spot, consumers were reminded of local urban forests that they may have forgotten were located near them, or never even knew existed.
Other marketing efforts included in-branch signage and merchandise, digital and social postings, which not only encouraged consumers to get out and enjoy their local urban forests, but engaged the consumer to learn more and get involved by volunteering at a TD Tree day event.
4. Results
Campaign Summary - National Impressions:
| | |
| --- | --- |
| Channel | National Impressions |
| Static OOH: | 211,315,980 |
| Wild Postings: | 11,029,200 |
| Vending Machine: | 220,000 |
| Digital Display: | 90,000,000 |
| Digital Social: | 124,000,000 |
| Total Campaign Impressions: | 436,574,180 |
Out Of Home - Billboards & TSAs
| | | | |
| --- | --- | --- | --- |
| Market | #GRPs | #Boards | Total Impressions |
| Toronto | 25 | 56 | 68,756,000 |
| Montreal | 25 | 26 | 41,527,000 |
| Vancouver | 25 | 19 | 34,986,000 |
| | | | |
| --- | --- | --- | --- |
| Market | #GRPs | #Boards | Total Impressions |
| Toronto | N/A | 18 | 12,419,000 |
| Montreal | N/A | 10 | 8,601,980 |
| Vancouver | 25 | 29 | 29,898,000 |
| Calgary | 25 | 33 | 13,890,000 |
Out Of Home - Wild Postings
| | | | | |
| --- | --- | --- | --- | --- |
| Market | #Boards | #Frisbees | #Kites | Total Impressions |
| Toronto | 19 | 1300 | 1050 | 4,460,400 |
| Montreal | 10 | 1300 | N/A | 2,570,400 |
| Vancouver | 10 | 750 | 600 | 2,713,200 |
| Calgary | 5 | 350 | 300 | 1,285,200 |
Out Of Home - Vending Machine
Located at 737 Queen St West Toronto, ON; Estimated Campaign Impressions: 220,000
Product
Quantity Sold
(Aug 30 - Sept 16)
Sunglasses
56
Flying Disk
26
Lunch Bag
19
Beach Ball
36
Kite
39
Total
326
Digital - Standard & Rich Media Banners
2013 TD Forests digital display performed well on the basis of awareness and page activities. There were over 90 million impressions served, over 82K clicks recorded, and 52,842 page activities*
Avg. click through rate (CTR) was 0.09%, which is well within the industry average of 0.07% - 0.10%
Top performers based on landing page activities:

Google Canada: targeting English market, it delivered 10,536 activities
Targeting French Canada, Olive Media drove the most activities at 2,789

Top performers based on CTR:

Against the English market, Tribal Fusion Network posted a 0.09% click through
Meteo Media was the top performing French partner with at 0.08%
Display - AOL Content Integration
AOL Sponsored Content:
'5 Secrets of Eco-Friendly Buildings' had the most number of unique page visits
'Canada's Best Botanical Gardens, Arboretum, and Parks' had the most page views (include duplications). It was an article that could have been book-marked for future reads or used as reference later on
AOL Social Stats:
'5 Secrets of Eco-Friendly Buildings' also had the most number of social engagements recorded, likely due to the nature of content, which resonated well amongst eco-conscious Canadians
Social - Facebook Posts and Ads including Video
Facebook Marketplace Ads:
Over 124 million impressions generated, with >28K clicks, and 19,351 page activities
English marketplace ads posted a CPC of $1.19 and drove 18,055 landing page activities
French marketplace generated 1,296 landing page actives with a CPC of $1.25
Both EN and FR ads posted an avg of 0.02% CTR
Facebook Page Post Amplification:
Video post was the most engaging, with a CTR of 0.45%, 7,720 video plays and total engagement of 769 (page post likes, page post comments and page post shares)
Video Post also drove actual TD page fans (84 page likes)
Gallery